High-Quality Hair Extensions for a Stunning Transformation
Jul 10, 2023
HIGH-QUALITY HAIR EXTENSIONS FOR A STUNNING TRANSFORMATION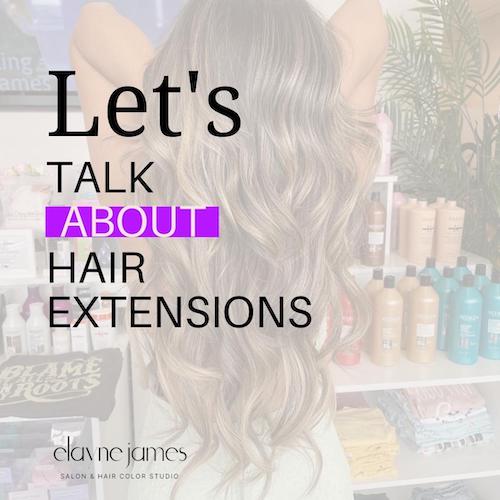 1. I Want More Density On The Sides:  Micro K-tips are our preferred method to add density higher on the head and around the hairline. Micro K-Tips can be hidden easily and fill in those sparse areas.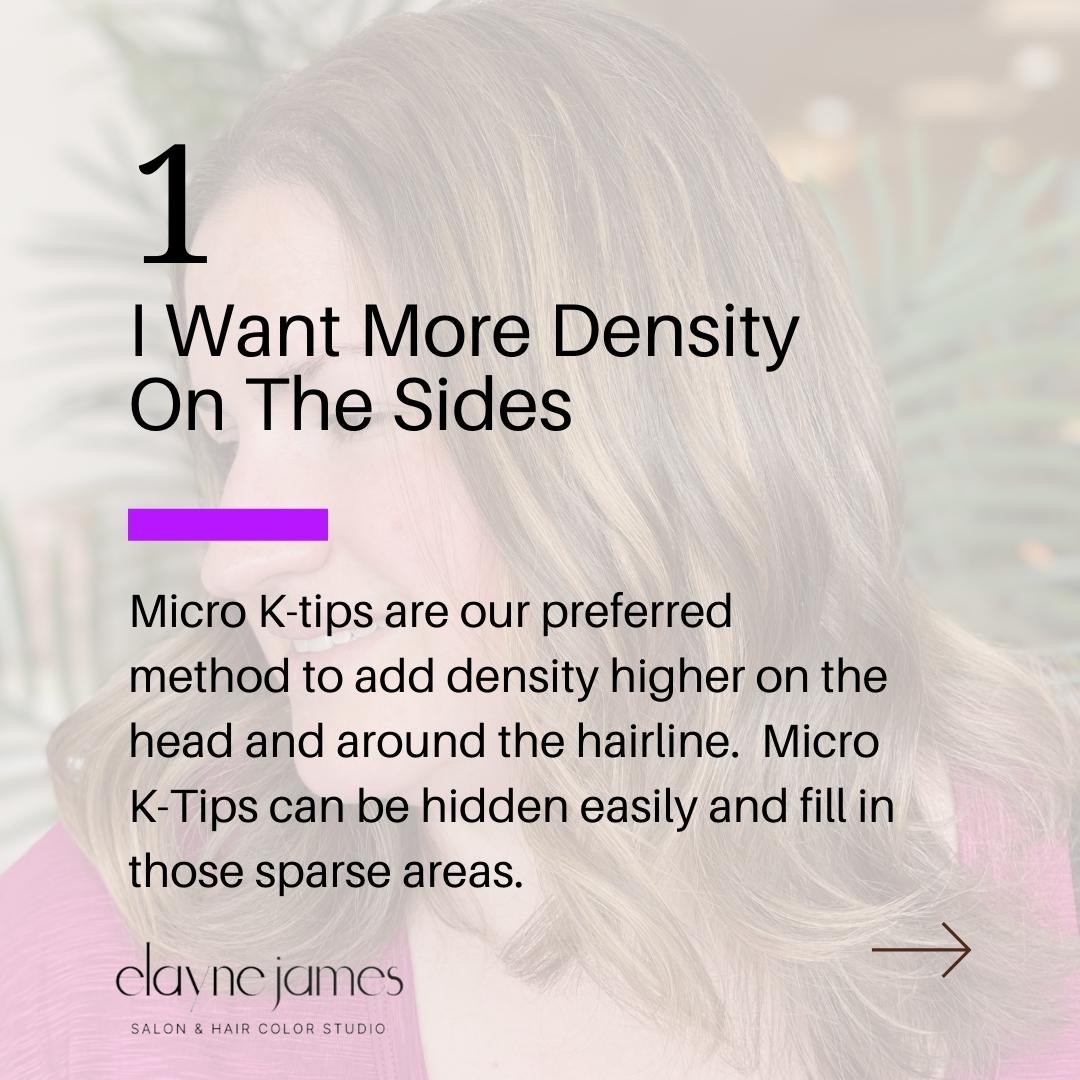 2. Is it more maintenance at home? The answer is no! It's actually a much easier routine at home because the extension hair holds its style for days longer.Wash & dry 1x per week. Nourish Oil & Dry Shampoo at night and wrap hair or braid it. Wake up, brush hair, refresh the top natural hair & enjoy the day!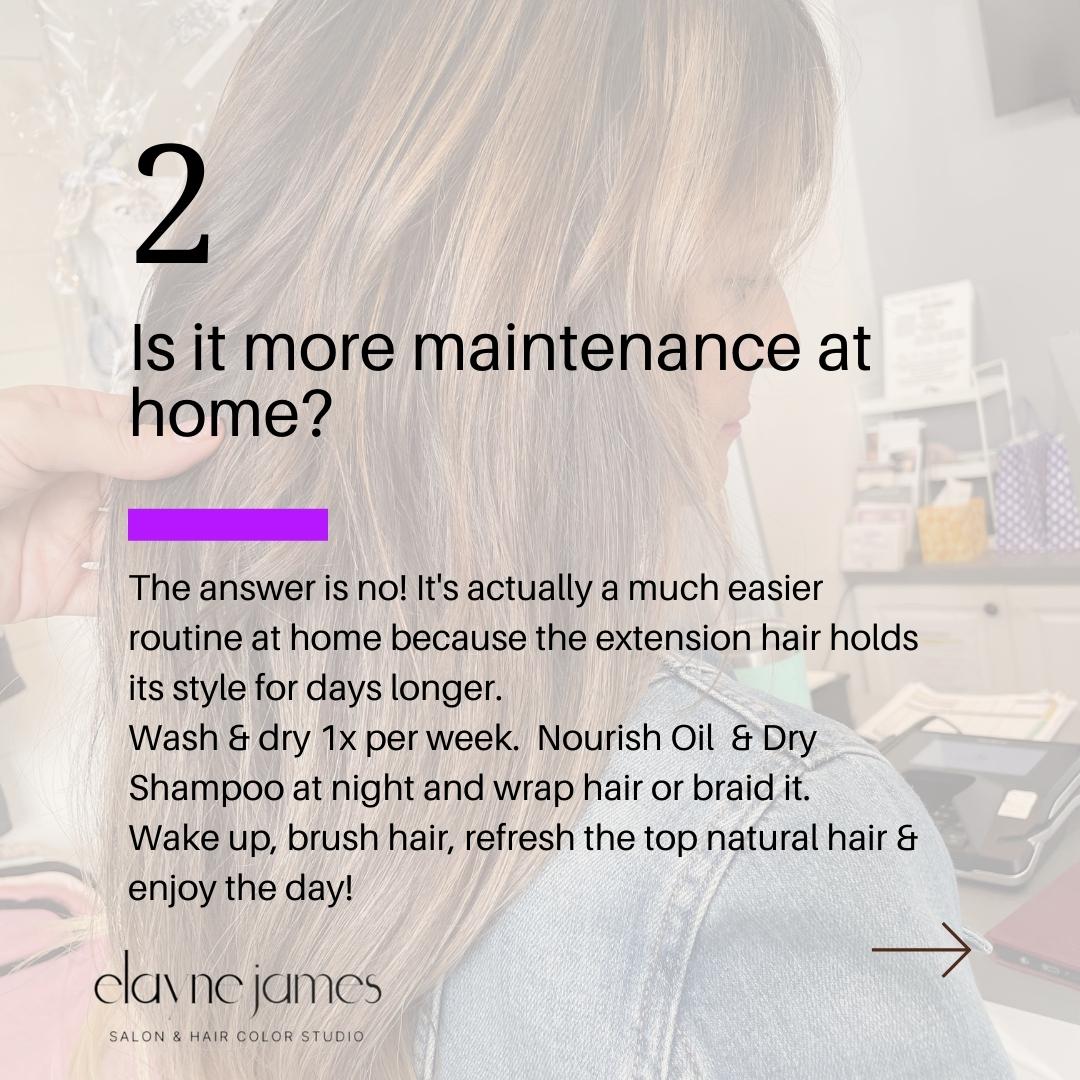 3. I want just a little more length:  This is where we typically choose hand-tied wefts or tape-ins. They lay flattest to the head and can be hidden easily with the proper application and least points of contact around the head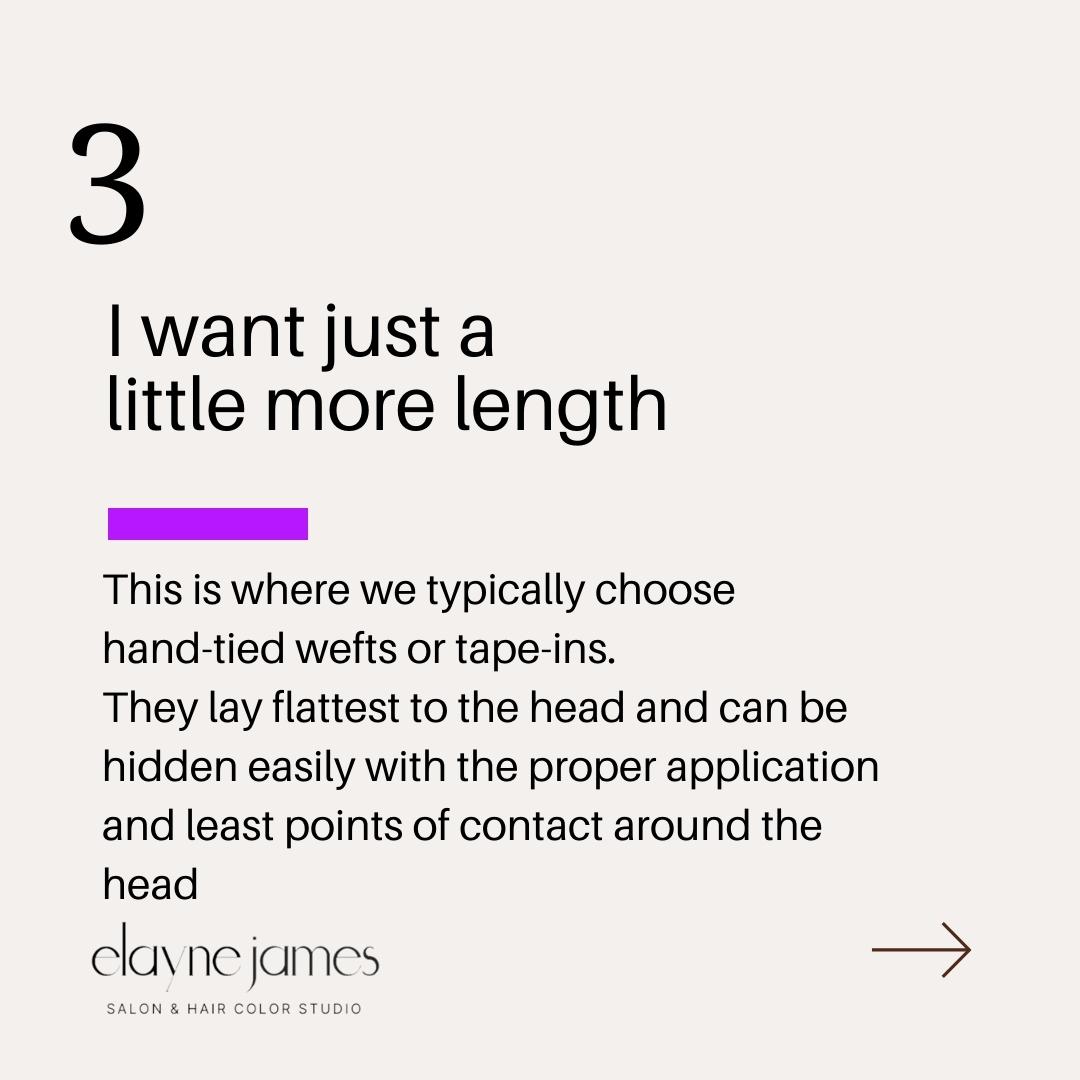 4. I want length & fullness:  Our method of choice here is a Multi-method application featuring Volume Wefts or Flex-Wefts with a blend of either tape-ins or k-tips.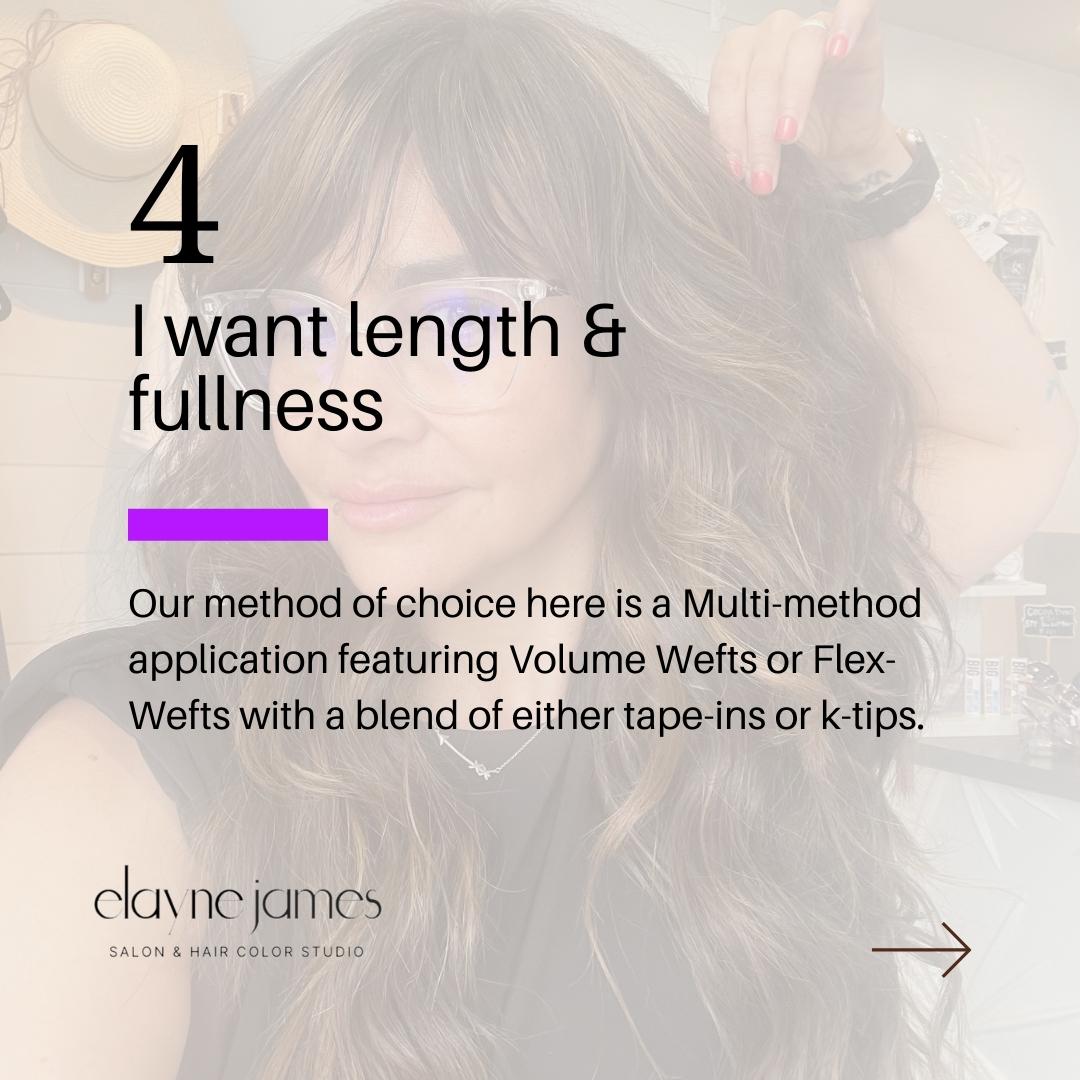 5. I'm afraid of damage to my natural hair:  Proper application techniques with a multi-method certified stylist and keeping to a 6-week maintenance appointment ensures natural hair is healthy and safe. Our experience is wear of our extensions improves your natural hair health.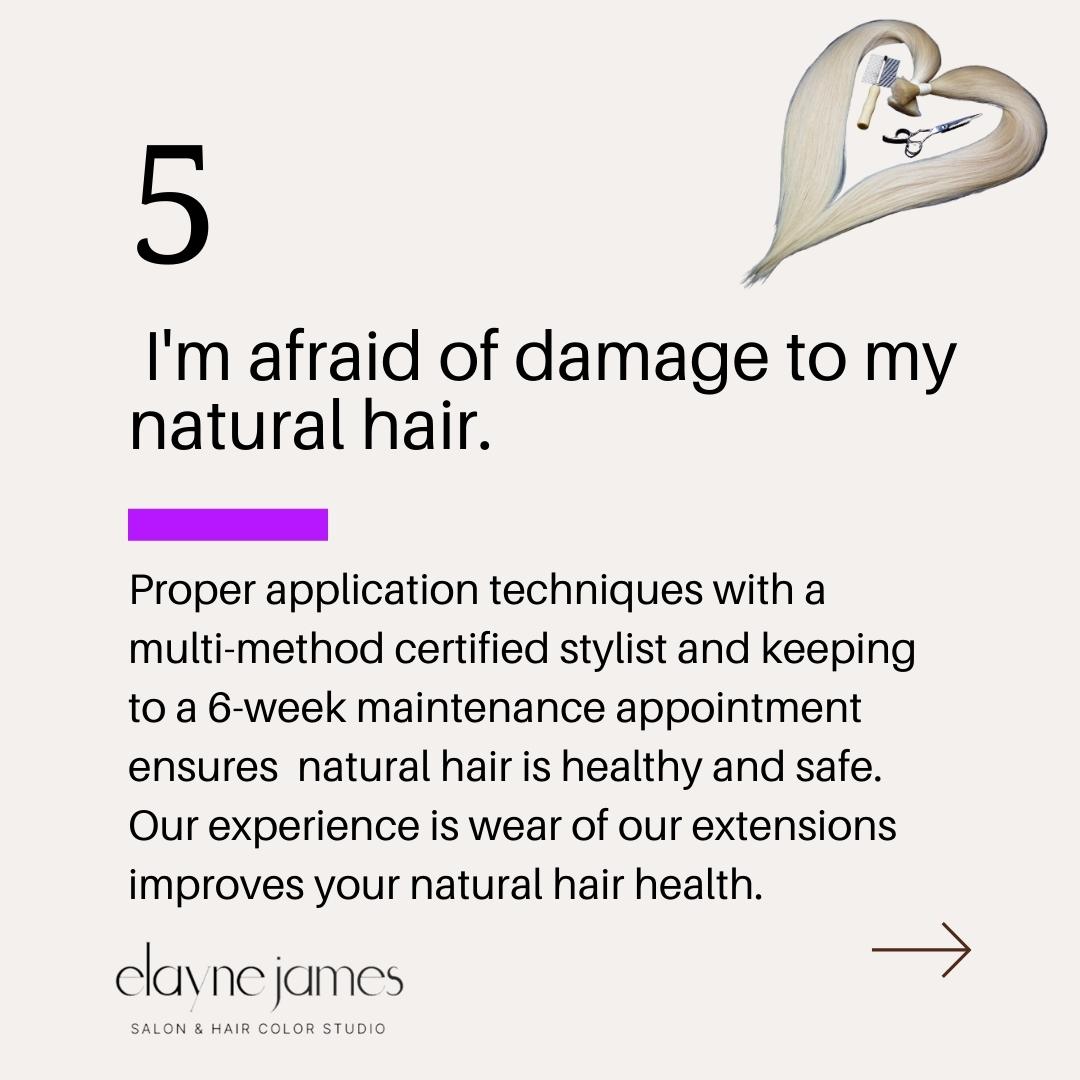 For More About Extensions For You, Schedule A Complimentary Consultation Today!