BACK TO SCHOOL FOR TEENS EVENT
Jul 26, 2023
Join our exciting Teen Hair & Makeup Event! Discover the latest trends, expert tips, and fun tutorials to rock your look. Perfect for teens passionate about beauty, this event promises a day of creativity and confidence. Don't miss the chance to meet like-minded peers, learn from top stylists, and embrace your unique beauty. Get ready to shine at our Teen Hair & Makeup Event!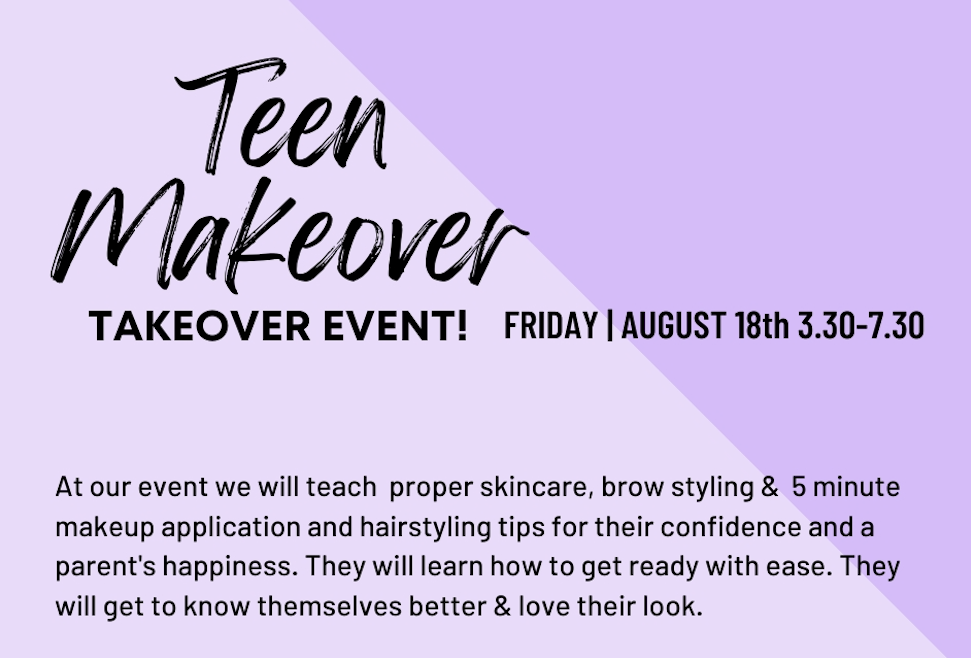 Hello, trendsetting tweens! Are you ready to conquer the world with fabulous hair & skin that showcases your style and personality? Whether you're rushing to school, meeting up with friends, or just want to add a little flair to your everyday look, we've got the perfect solutions for you – at our tween makeover takeover event - that's quick, easy, and loads of fun.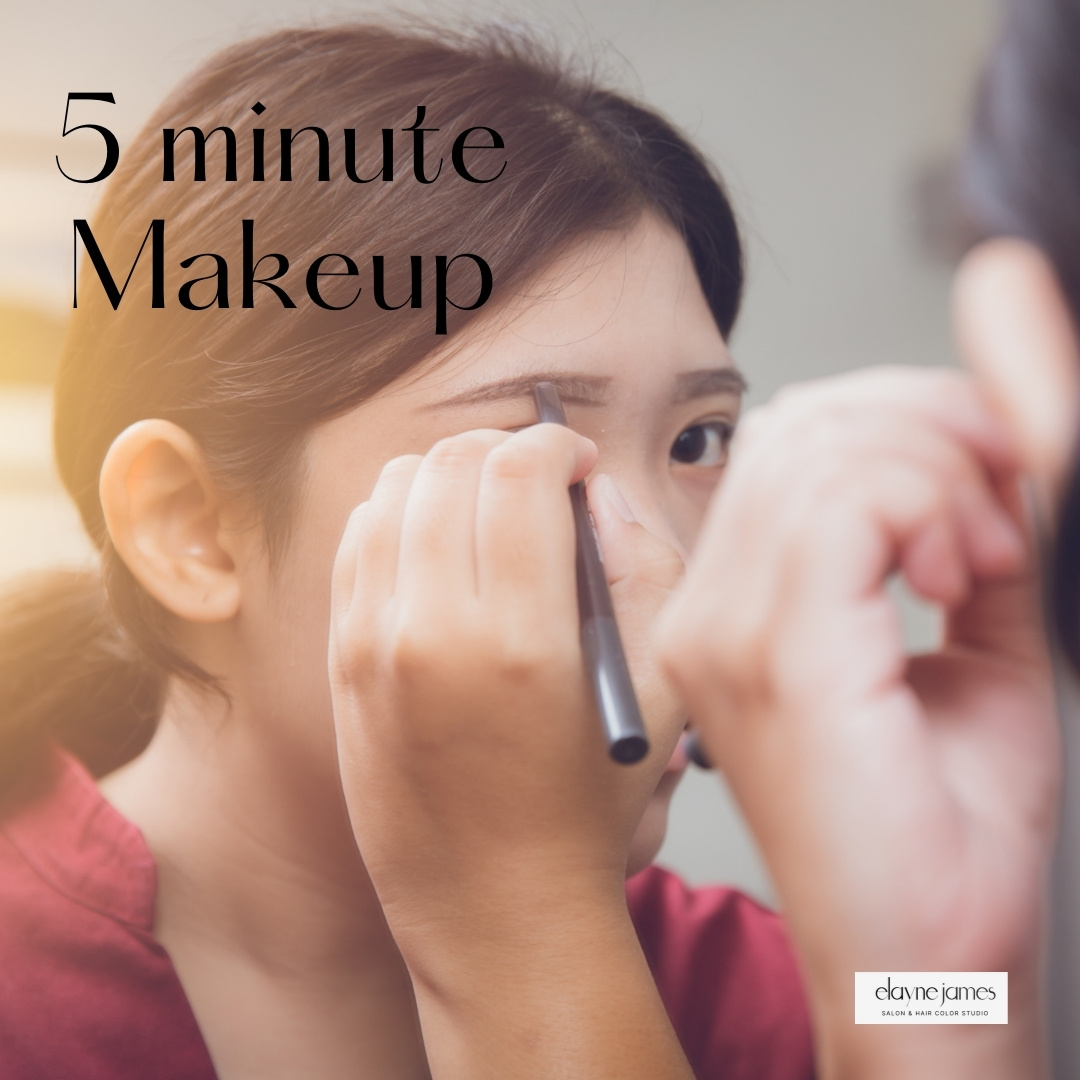 A Fabulous 5-Minute Tween Makeup Lesson
Hey there, fabulous tweens! Are you curious about makeup and how to create a simple, age-appropriate look that enhances your natural beauty? Well, you're in for a treat because we've got a fantastic 5-minute makeup lesson just for you. Whether you're getting ready for a special event, a school picture day, or simply want to express yourself through makeup, we're here to guide you through a quick and easy routine that will leave you looking radiant and confident. 
We believe that makeup is all about having fun, experimenting, and embracing your uniqueness. This mini makeup lesson isn't about changing who you are – it's about adding a touch of sparkle to your already awesome self.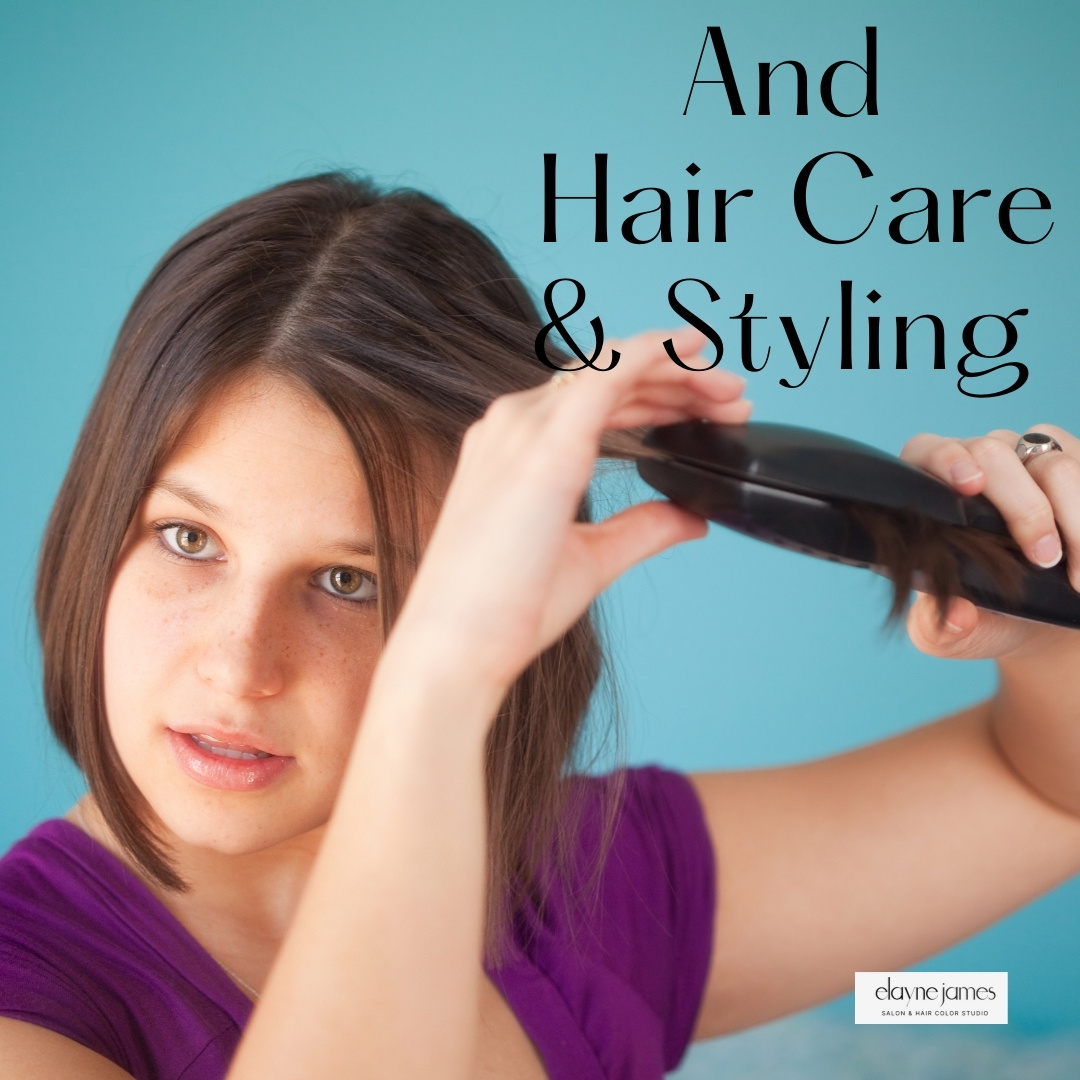 Your hair is like a canvas waiting for your creative touch, and this hairstyling guide is here to help you unlock the potential of those lovely locks. From sleek ponytails to bouncy waves, we've got a range of styles that'll have you looking like a hair magician in no time. The best part? You don't need to be a hairstyling pro to achieve these looks. With a few simple steps, a sprinkle of imagination, and a dash of confidence, you'll be turning heads everywhere you go.
So, whether you're aiming for a casual chic vibe or a burst of playful charm, we will teach you  quick and fabulous hairstyles that perfectly match your on-the-go tween lifestyle. Grab your hairbrush, some hairpins, and your favorite hair accessories – it's time to elevate your hair game to a whole new level!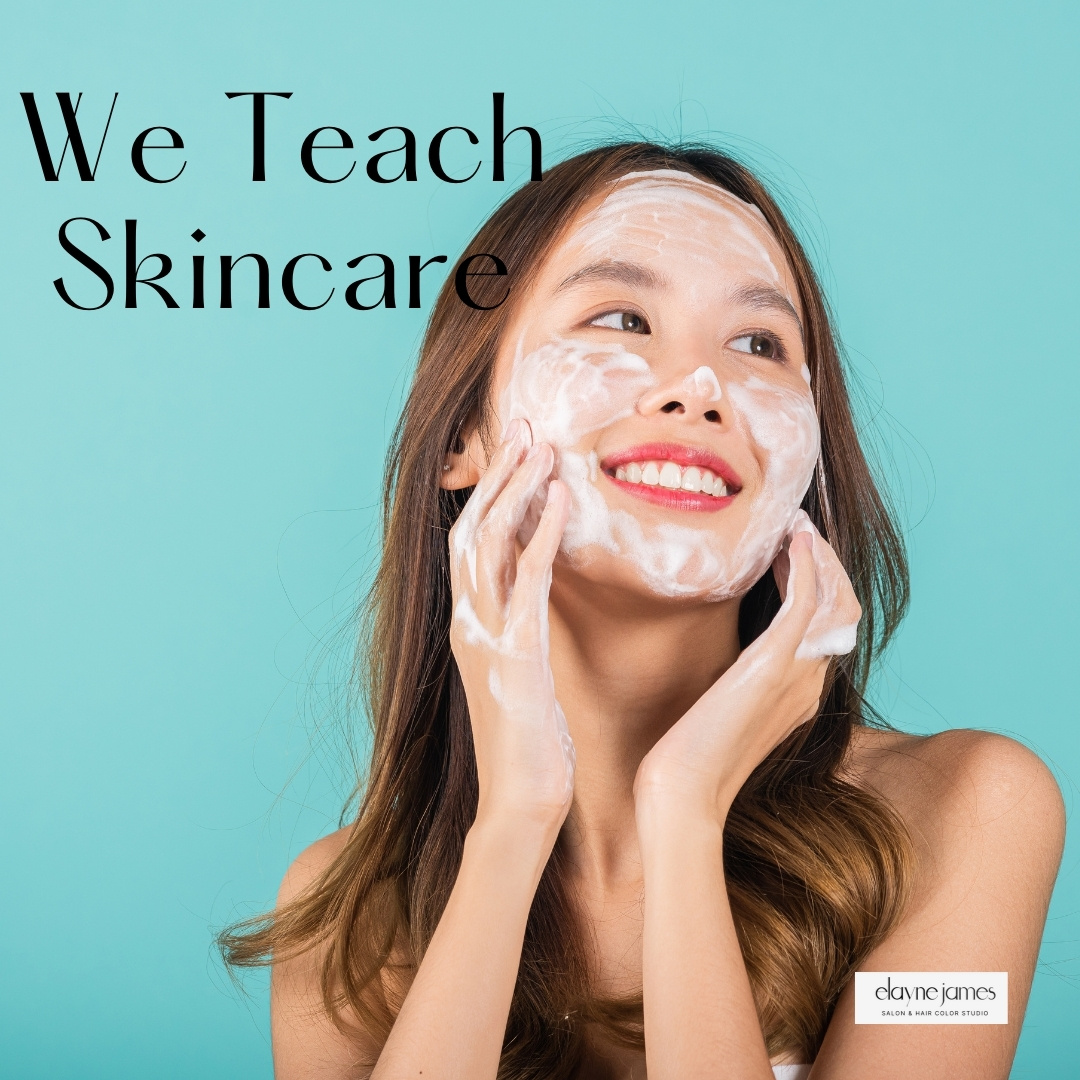 Taking care of your skin is important at any age, and as a tween, you're at the perfect stage to start building healthy skincare habits. A simple and quick skincare routine can help keep your skin clean, fresh, and glowing without taking up too much of your time. In just 5 minutes a day, you can establish a skincare routine that sets the foundation for beautiful skin as you grow. Let's dive into a step-by-step guide for your 5-minute skincare routine!