Careers
Live. Love. Earn - that's our motto. If you're visiting this page, we already know you have a passion for beauty, and a desire to be the best at what you do. 
Why Join A Commission Company?
Because We Are Invested In Ensuring You Succeed!  Ask any of our team members what they love about working in a commission environment and they will say - "we get to come in, focus on doing what we love to do, and have 100% support from a management team that allows us to deliver a great experience, have higher earnings in the time we work, and not worry about anything else."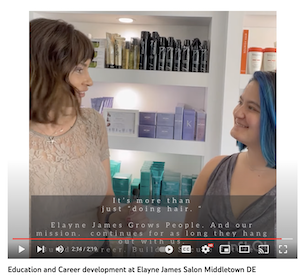 We've been waiting for you! To apply, please select apply now or send resume below.
Current Job Openings:
Guest Services
New OR Experienced Licensed Cosmetologists
Lash Specialists
Career Benefits Include:
 - Monthly Coaching & Mentoring
 - Quarterly Education events to keep you inspired
 - 401k
- Paid Dental & Vision
- Healthcare Benefits Support 
- Paid Vacation
- Fastest Training To Chair Programs
- Service Provider Earning Potential from $35k-$100k+ in 30 hours a week
- Flexible Scheduling to work with your life 
- Commissionable Earnings that grow with you from 43-55% including Advanced Certification and Anniversary commission increases
- Base Hourly Guarantee (varies per position)
- Team Support & Guest Services To Ensure You Succeed
- Vested Shareholder Program